As the number of podcasts continues to climb, so does the production needs of these ubiquitous audio creators. Home studios offer an easy place to start but once a podcast's audience reaches critical mass and advertisers show interest, the quality of the podcast's production becomes critical.
Unique studios across the globe are popping up to meet this demand and even give new podcasts a launching pad they may not have had access to before.
These studios offer varying resources but not all studios are created equal. Some cater to specific podcast genres, others provide beautifully designed sets to give creators tandem video/audio recording assistance, and still, others provide a fully bespoke recording experience.
House of Creators podcast studio, located in Westminster, California offers a unique experience somewhere in between all three.
Open 24-hours per day, House of Creators is a bespoke studio experience offering so much more than the sit, record, and leave experience you may find elsewhere.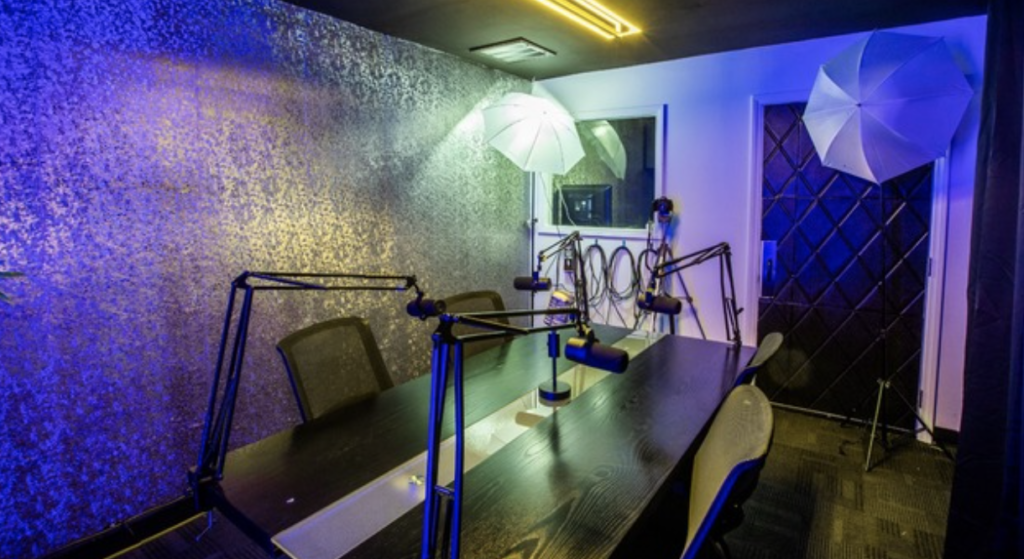 Their customer service is kind, speedy, and efficient, but the real stand-out are the room accommodations. With a fridge full of drinks, as well as alcoholic beverage options, the podcast studio facility is a recording room and hang out all in one.
It's important to feel comfortable in your creative environment to produce authentic content, and House of Creators takes this to heart. They take pride in every audio recording that leaves their podcasting studio, so you can take comfort in knowing that they care about your Podcast just as much as you do.
House of Creators and their exceptional team have your back.
This is truly the easiest place to produce a podcast. With an array of high-quality equipment and trained professionals guiding you through the process, all you have to do is show up and let them take care of the rest.
It can be daunting to start a new business venture, especially something as tech-heavy as a Podcast. For those who do want to learn the tricks of the trade, they have a start-up service for novice podcasters so that anyone can use their studios. Their friendly and knowledgeable staff is more than willing to show you the ropes.
Keeping both solo and business podcasters in mind, they stock their studios with everything necessary for you to leave with the finished product. It's always recommended to bring your own mini memory card of 65gb+ for easy storage and transfer of files, but that's all you need! No additional equipment is necessary for your sessions.
For all these awesome amenities and access to the best tech-savvy staff, House of Creators' price per hour is more than reasonable.
And, with their no-fuss approach to podcasting, one hour is all you really need. Add-on features that'll make your sound go from good to great such as editing and production help are included in their package pricing. Audio-only package with access to free drinks and their 24-hour studio is $100 per hour.
For podcasters who also prefer to record videos of their show, they offer an audio/video package at $125 per hour. Live Streaming is also an option, priced at $175.
The possibilities are endless at the House of Creators studio.
House of Creators wants to make your job a little bit easier and help take some of the pressure off. It's a one-stop shop for all your podcasting needs. You'll leave your sessions feeling accomplished and confident in the content you've produced.