If you've been to New York City, you know that the concrete jungle has a lot to offer to up-and-coming artists. And it's not just the museums and galleries we're talking about. If you're an aspiring podcaster, NYC is a fantastic place to find podcast studios to record your show!
In fact, the selection of studios is so large that you will probably have a difficult time deciding where to record next. And that's why we're here. We're hoping that our expert insight, studio details, and easy to book option will get you closer to recording your next episode.
So without further ado, here are the top NYC podcast studios to rent (Spoiler alert: They are all located close to the heart of the city that never sleeps!):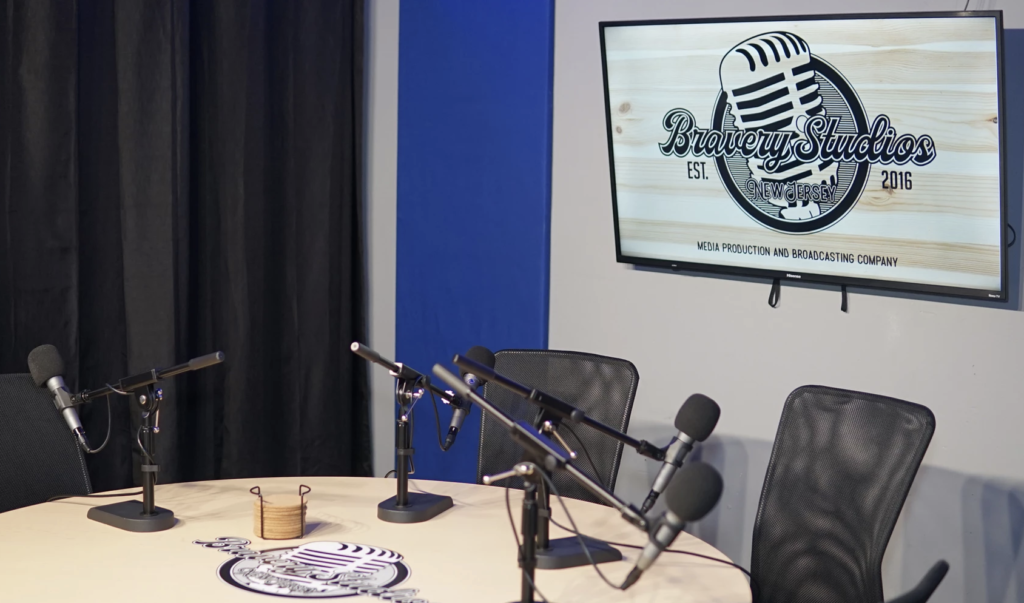 Price: $
Andrew and Marvin of Bravery Studios have strong backgrounds in music and video production, and they'll ensure your podcast shines through. In fact, they make it a point to work closely with all podcast creators.
You might say the studio furnishings are minimalist, but don't let the lack of pizzazz fool you. Aptly named, this studio takes great pride in giving voice to those who want to be heard… in high quality. Up to four people can record in one of two studios they have — the Courage and the Valor Room. Both spaces can seat up to four people and have a three-camera angle set up.
Unfortunately, the website doesn't go into much detail about the actual equipment, but they have a neat on-site chat option where you can ask all the questions. In addition, you can book a 30-minute tour of the premises and check the place out.
What the website does disclose is the amount of money you'll need to shell out to record at Bravery Studios:
1-hour audio recording: $75.00
2-hour audio recording: $150.00
1-hour audio and video recording: $125.00
2-hour audio and video recording: $250.00
Granted, they are not the most affordable option on our list, but the level of expertise that the owners bring to the table is well worth it.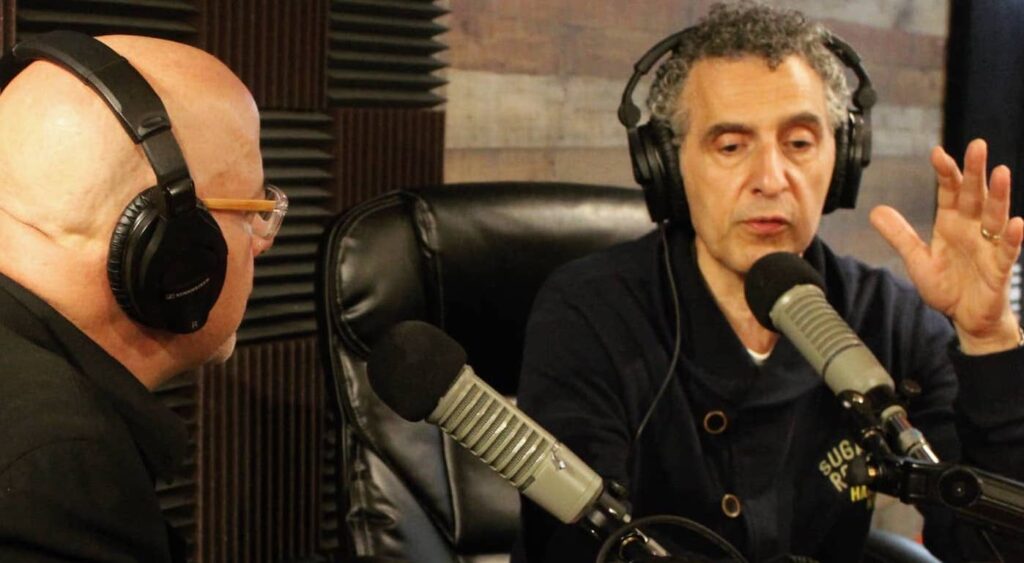 Price: $$$
The team behind Brooklyn Podcasting Studio places a lot of emphasis on efficiency. Namely, aside from the regular booking process, they also have a phone number for booking urgent sessions.
Regardless of your previous experience, each recording session comes with an engineer and guarantees at least minimum sound editing in post-production. However, it's wise to keep in mind that heavier editing (e.g., for a scripted podcast) comes with a price tag of $60.00 per editing hour.
Still, the studio has one custom broadcast table with six Electro-Voice RE-20 mics paired with Universal Audio 4-710d Mic Pre-amps. In addition to the regular set up, the place also has a LAN phone, and there's even the possibility of recording a Zoom conference call. As if that weren't already impressive, it's worth noting that every single session is recorded on a Mac Pro and in Logic Pro X or Adobe Audition.
Naturally, such a high-tech recording environment comes with a series of price tags:
1-hour audio recording: $95.00
1-hour audio and video recording: $145.00
2-hour audio recording: $165.00
2-hour audio and video recording: $195.00
3-hour audio recording: $260.00
3-hour audio and video recording: $340.00
4-hour audio recording: $330.00
4-hour audio and video recording: $385.00
One final thing to note is that the studio insists on a 48-hour reschedule notice and doesn't give refunds if the session was canceled on the client's part.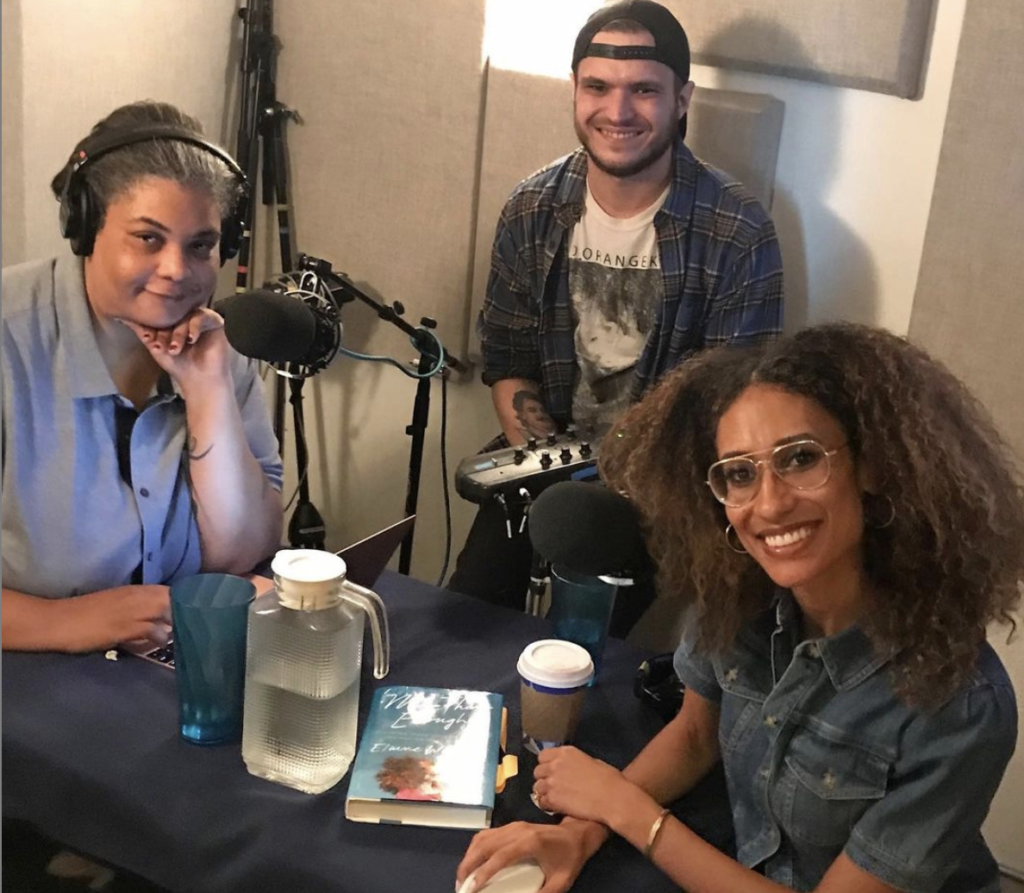 Price – $$$
If you frequently have guests on your podcast and you want to treat them right, then Dubway is the place to go. You will be able to choose between three rooms, and if you can't decide, don't worry! Any two rooms can be connected into one, providing you and your guests an actual talk show experience. And they are open 24 hours a day!
Another thing that sets Dubway apart from the competition is that the place doesn't only offer state-of-the-art recording equipment. If you're more into vintage sound, the studio will have you covered. In addition, it boasts an ISDN and can even record Skype and phone conference calls.
However, no studio is perfect, and Dubway is no exception. Unlike its predecessors, this studio isn't exactly upfront with the pricing. Namely, you won't find it displayed on their website. If you want to find out how much it costs to record there, you'll have to visit their contact page and take it from there.
Still, the overwhelmingly positive reviews bear witness to Dubway Studios' highly professional team, so they're worth the hassle.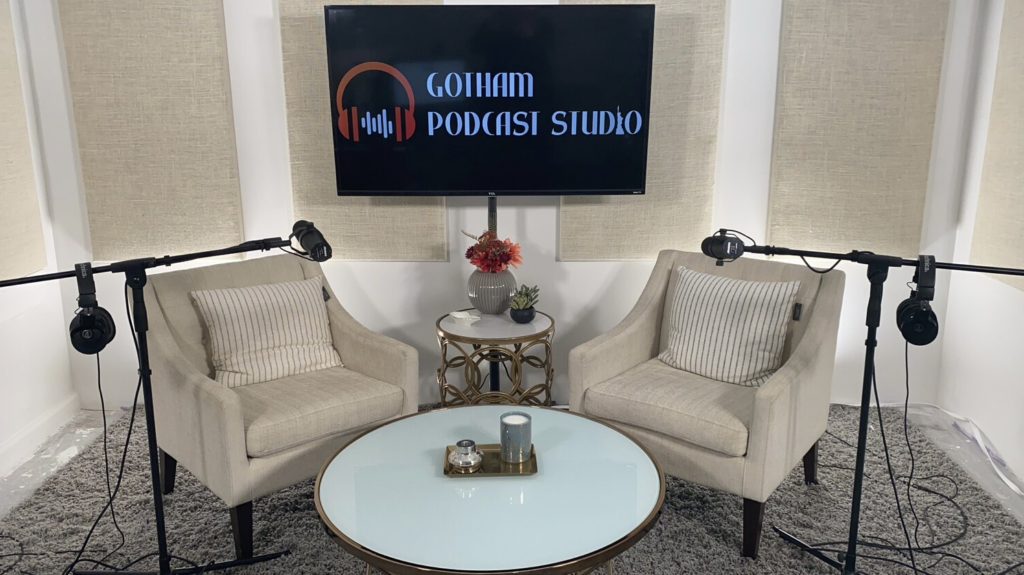 Price – $
Situated in Midtown Manhattan, Gotham Podcast Studio focuses primarily on producing premium podcast content for its clients.
At GPS, you will be able to rent a studio that can accommodate up to five people. The website doesn't go into detail about the equipment, but there are six mics, an AUX cable and a screen for brand display. Each session also includes the basic help of a sound engineer who will process and polish your recording within 24 hours.
The reason we point out basic help is that, for an additional fee, you can request Engineer+, a special service that involves working one-on-one with a dedicated producer whose job will be to turn your podcast into a success.
Another thing that is unique about Gotham Podcast Studio is that they have two pricing tiers — pay-per-booking and membership-based. The fees for both are as follows:
Audio recording per hour
Pay-per-booking: $68.00
Membership: $40.00

Video recording per hour
Pay-per-booking: $45.00
Membership: $10.00

Live video streaming
Pay-per-booking: $10.00
Membership: $10.00

Engineer+
Pay-per-booking: $55.00
Membership: $55.00
The exclusive membership would set you back $68.00 a month or $680.00 per year. Aside from the obvious ones, joining GPS comes with another perk — you'd be joining a closely-knit community that will be with you every step of the way toward success.
Price – $$
If you're looking for a more upscale location, then your search is over. With clients such as Microsoft, Amy Newark, and Elise Jordan, and Steve Schmidt, you can rest assured that The Hangar Studios is no rookie to the trade. After all, it's been in the podcasting business since 2009.
The establishment has two high-end studios — in Times Square and on 5th Avenue. In either of those, the Hangar Studios' seasoned experts will make your podcast idea come to life. Working with the studio includes:
brainstorming ideas and guidance in choosing podcast direction
visual branding
recording intro/outro voiceovers
recording on-site or remotely (via phone or Skype)
post-production sound editing
podcast distribution (Google Play, iTunes, Podcast Addict, and Stitcher)
It's also important to note that the Times Square location is currently only available for remote recording, while the 5th Avenue one can accommodate up to four people. For any additional information (including the booking fees), you can reach out to the team directly.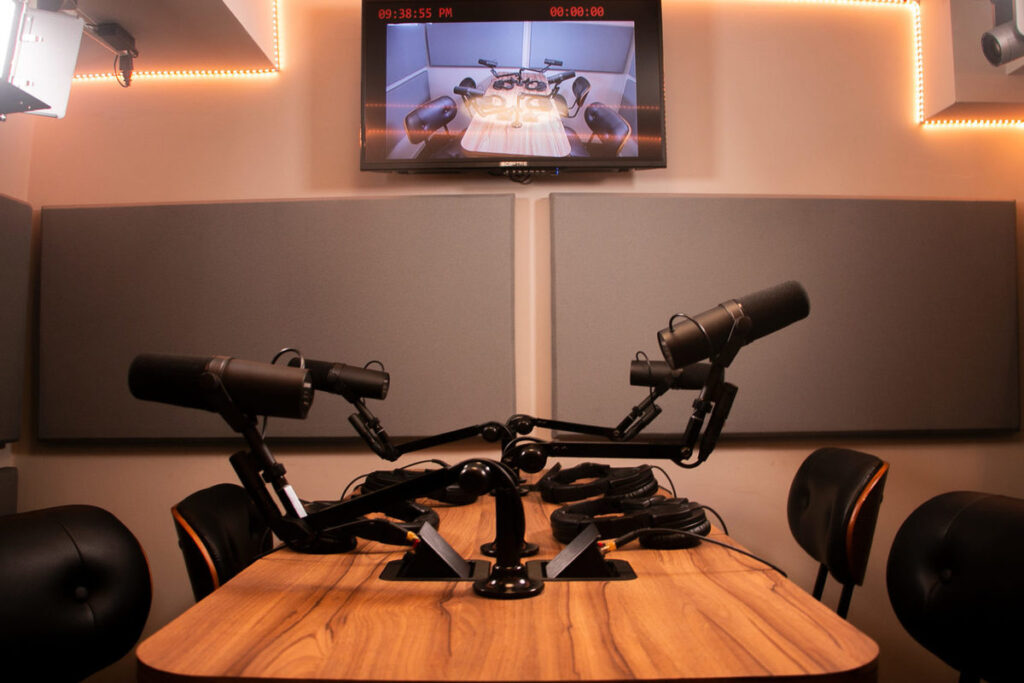 Price – $$
The team behind NYCPODACTSING is dead set on making their clients' wishes come true. To them, it doesn't matter if you're a clueless rookie or a seasoned podcaster. They will go out of their way to help you.
NYCPODCASTING boasts multiple state-of-the-art studios, one of which is even mobile and can come to you! Be it on-site or mobile, each studio is equipped with high-end technology.
Studio A, for example, features 7 mics, a 360 camera, and top-of-the-line lighting, all at a price from $200.00 (plus. Smaller but no less impressive, Studio B can accommodate up to 5 people on mic, which is great if you're going for a more intimate vibe — all at a price from $50.00. One thing to keep in mind, though, is the weekend booking fee that comes at $50.00.
It's interesting to point out that NYCPODCASTING doesn't only offer podcast recording services. The team proudly says that they will teach anyone interested in setting up their own podcast studio how to do it. But for your first experience with them, you might want to consider their unique service packages.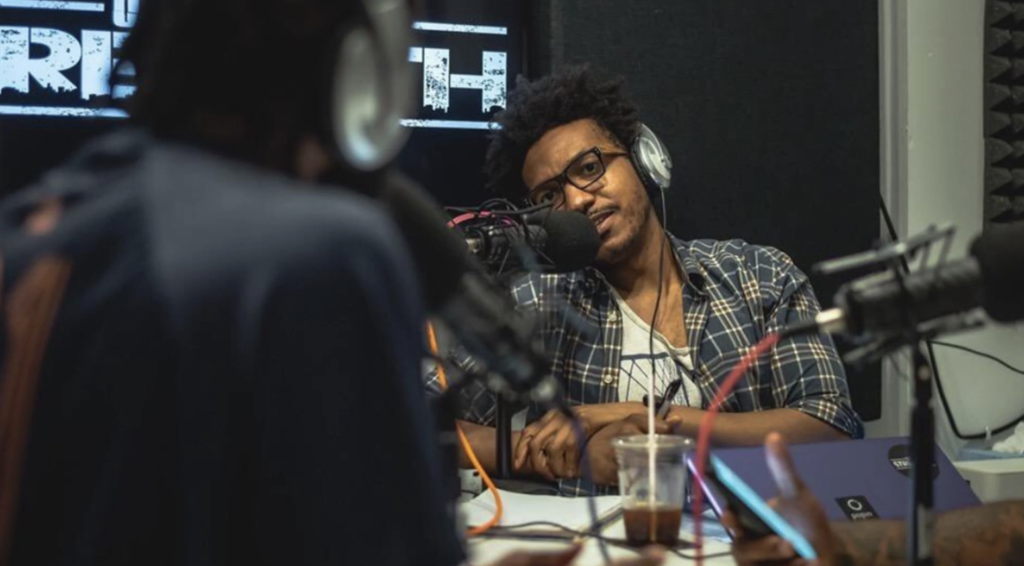 Price – $
Boasting one of the most varied service offerings on our list, Podcast.co is the go-to place if you don't want to be bothered with the technical side of podcasting. The team behind the name can and will help you with anything from recording to matching you with potential podcast guests!
Podcast.co has three payment tiers, so there is something for every podcaster:
Starter Plan: $29.00 (one show, unlimited episodes, 10,000 downloads/month)
Pro Plan: $49.00 (up to 20 shows, unlimited episodes, 50,000 downloads/month)
Business Plan: $99.00 (unlimited shows, unlimited episodes, 100,000 downloads/month)
The website, unfortunately, doesn't disclose anything about the studio equipment. However, given that VICE and Bloomberg worked with them, it's safe to assume it's impressive. Still, if you'd like to make some inquiries before you commit, don't hesitate to reach out to them.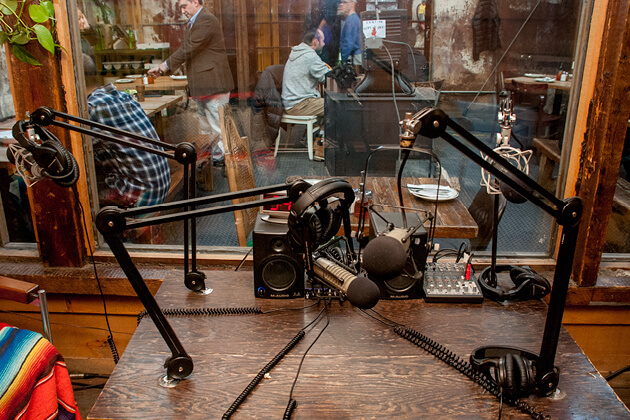 Price – $
If you're an aspiring radio host and you hope to get a breakthrough with your podcast, then Radio Free Brooklyn should be your starting point. Aside from the regular broadcasting activities, this place offers high-quality recording services to podcasters.
During the pandemic, however, the radio made it a point to shut down its premises and can only accommodate remote multitrack podcast recording. Still, the team claims to use high-end technology in the process (the likes of which are used by BBC) supported by a dedicated ISDN line. In fact, if you have guests on your podcast, RFB will enable Zoom video broadcast (with audio off).
They charge a $50.00 base rate per hour. In case you need post-production editing, the entire pack will cost you $75.00 per hour. For any additional information regarding RFB's services, you can use the contact form on the website.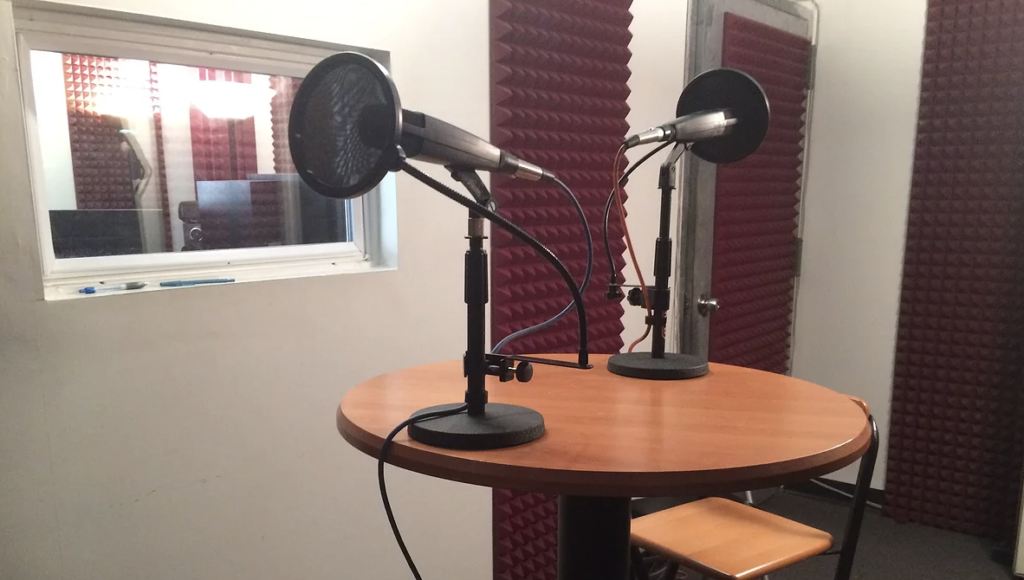 Price – $$
Stand Up Sound is more than just a podcast studio for rent. It is also a place where you can get guidance from top-class experts in the music industry. Wayne Cohen, the founder, is an acclaimed songwriter who's worked with numerous artists (e.g., Jennifer Love Hewitt, Martin Sexton, and Paul Mansford).
In his state-of-the-art studio, Wayne works closely with artists and helps them in their endeavors. That applies to podcasters — he will not let you wander aimlessly. During a 3-hour recording session, you will get all the prompts you need from him, as well as from the sound engineer that will be there.
The studio's website, however, doesn't say much about the equipment, which is what you'd expect for a $300.00 booking fee. Nevertheless, you can always contact the studio and ask questions before you commit.
Conclusion
No matter your audience size or podcast genre, a podcast recording session in NYC is accessible to all. If you're looking for a place to be inspired or host a guest, we hope that our list will be useful.